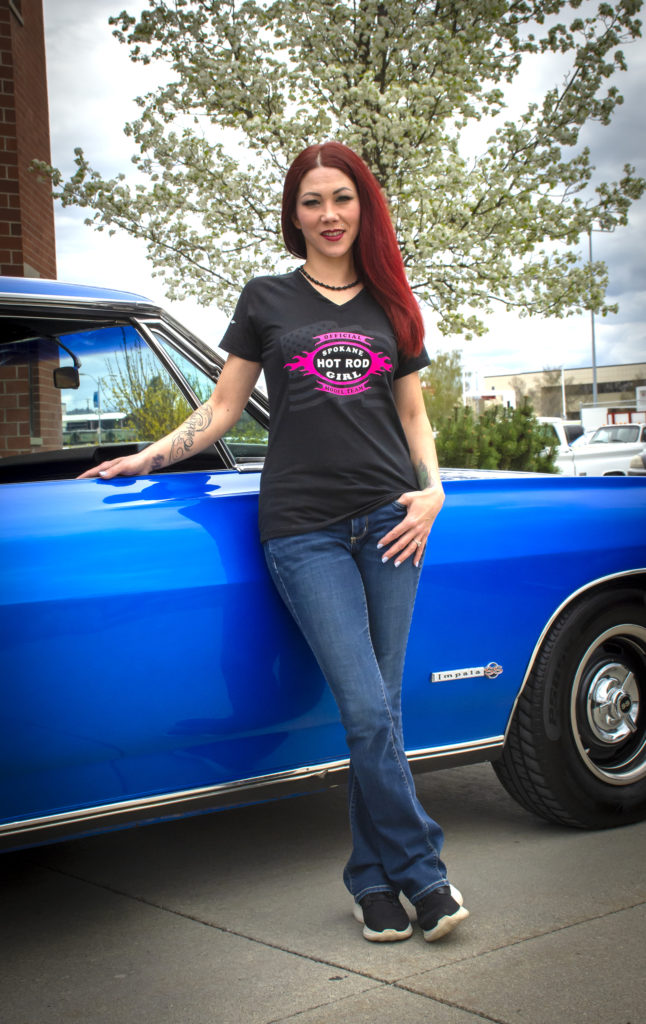 Every year, we shoot a team poster of all the active "Jacketed" hot rod girls and any new members added for the year. This year, we started shooting for it at the Street Tin Car Club's car show at the Spokane Community College.
Shooting the team is spread out over a few hours as it allows for the cars to be pulled from the car show, one at a time to keep from disrupting the event. Each SHRG picks the car they want to shoot with and gets about 15 minutes of camera time to shoot in uniform and with a separate outfit of their choice.
Doing shoots like this back-to-back, can sometimes be a challenge, but everything went pretty smooth this year.
Each of the SHRG car photos from the shoot will be uploaded on this site (spokanehotrodgirls.com) as the SHRA's media team gets done processing them. The SHRG team poster will be released once we get each team member's photos we missed (in make up shoots), if possible
A big THANK YOU to the Street Tin Car Club for letting us be a part of the show this year. Your show made shooting the photos for the team poster much easier due to the location and your club's support for the SHRA.